Safety, Compliance, and Curb Appeal with Fuel Center Power Washing
Maintaining a clean and inviting atmosphere at your gas station is crucial for both attracting customers and ensuring a safe, welcoming environment. At Kingwood Pressure Washing, we specialize in providing professional gas station pressure washing services that go beyond surface cleanliness. Our expert team understands the unique challenges posed by high-traffic fueling stations and is committed to enhancing the curb appeal, safety, and overall customer experience of your establishment.
Gas stations and fuel centers present a distinct set of challenges that require specialized power washing solutions. The constant exposure to vehicle traffic, fuel spills, and oil leaks necessitates a meticulous approach to cleaning surfaces such as fuel islands, pumps, canopies, and parking lots. The unique power washing needs of these establishments involve not only the removal of stubborn grease, grime, and oil stains but also a keen focus on safety and compliance with environmental regulations.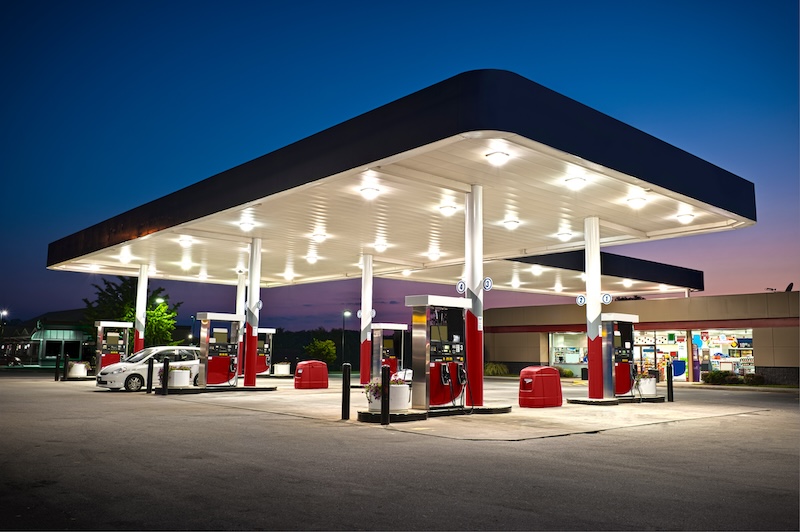 Why Choose Our Gas Station Pressure Washing Services?
1. Industry Expertise
Gas stations experience constant exposure to vehicle exhaust, oil spills, and other contaminants that can mar surfaces and jeopardize safety. With our industry expertise, we employ cutting-edge pressure washing techniques specifically designed to address the challenges unique to fueling stations. Our team is well-versed in the intricacies of cleaning gas pumps, fuel islands, canopies, and surrounding areas to ensure a spotless and well-maintained environment.
2. Safety and Compliance
Safety is paramount in the fuel station industry, and our pressure washing services adhere to the highest safety standards. We prioritize compliance with environmental regulations and employ eco-friendly cleaning solutions that efficiently remove grease, grime, and oil stains without compromising the well-being of your customers or the surrounding environment. By maintaining a clean and hazard-free space, we contribute to a safer and more enjoyable experience for both patrons and staff.
Our Gas Station Pressure Washing Solutions
Fuel Island and Pump Cleaning: We specialize in the thorough cleaning of fuel islands and pumps, removing oil stains, fuel residue, and other contaminants. Our meticulous approach ensures a clean and well-maintained appearance that enhances the overall aesthetics of your gas station.
Canopy Cleaning: The canopy is often the first impression customers have of your gas station. Our pressure washing services extend to canopies, removing dirt, mold, and discoloration to present a welcoming and pristine image to passersby.
Parking Lot and Sidewalk Cleaning: A clean and well-marked parking lot contributes to the safety and convenience of your customers. Our pressure washing services address oil stains, gum, and debris on parking lots and sidewalks, ensuring a hazard-free environment for both pedestrians and drivers.
Elevate Your Gas Station's Image With Kingwood Pressure Washing
Invest in the long-term success of your gas station by choosing Kingwood Pressure Washing for professional pressure washing services. We are dedicated to enhancing the cleanliness, safety, and visual appeal of your establishment, creating a positive and lasting impression on your customers. Contact us today to discuss your gas station pressure washing needs and schedule a customized cleaning solution that aligns with the unique requirements of your fueling station.