OUR SERVICES
House Washing for Residential Homes in Kingwood
Not performing house washing on your property regularly allows mold, mildew, dirt and many other contaminants to become embedded in your exterior surfaces. And beyond the negative impact this has on your property's beauty and curb appeal, it will also quickly devalue your property and destroy its exterior.
House Washing – Soft Washing
Our soft washing cleaning system is ideal for all types of home siding surfaces including Stucco, EIFS , Fired Brick , and more.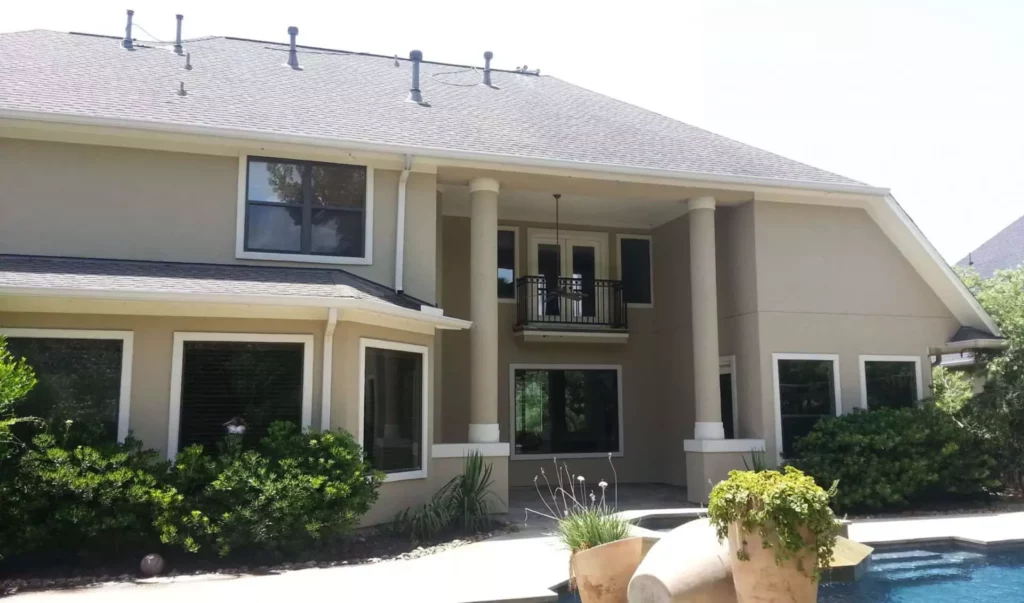 Don't endure another day living in a dirty house. Our soft wash cleaning service is ideal for any type of siding, including: Vinyl, Aluminum, Brick, Wood, Stucco and more! The pros at Kingwood Pressure Washing can keep your home looking its best and help prevent costly siding repair or replacement costs.
House Washing – Brick Cleaning
Performing house washing on a brick exterior is not as simple as it seems. Knowing what type of brick you have is important, so you know what kind of pressure to use. Most brick is durable enough to endure the high pressure of a pressure washer. One of the items that is not, many times, is the mortar between the bricks. Using too high of pressure can often times lead to the removal of mortar, in return which will cause structural problems down the road.
Choose The Right House Washing Company
Choose the right company for your house washing. Do your research on which company you get estimates from. Is the company insured if any damage happens? How long has the company been pressure washing? There are so many fly-by-night companies out there, that you have to make sure the company you choose to perform house washing knows what they are doing. Does the company you choose have the right equipment to perform the project correctly? Many guys buy a pressure washer and advertise themselves as a pressure washing company. Be careful. Your property depends on it.
Kingwood Pressure Washing – House Washing
Kingwood Pressure Washing has been performing pressure washing services since 2010. We put every employee through extensive training before allowing them to perform cleaning on a property, so you can rest assured they know what they are doing. We are fully insured for both residential and commercial pressure washing, therefore we have the correct tools for the project, big or small.