Residential & Commercial
Crosby Pressure washing
Experienced Crosby Pressure Washing Company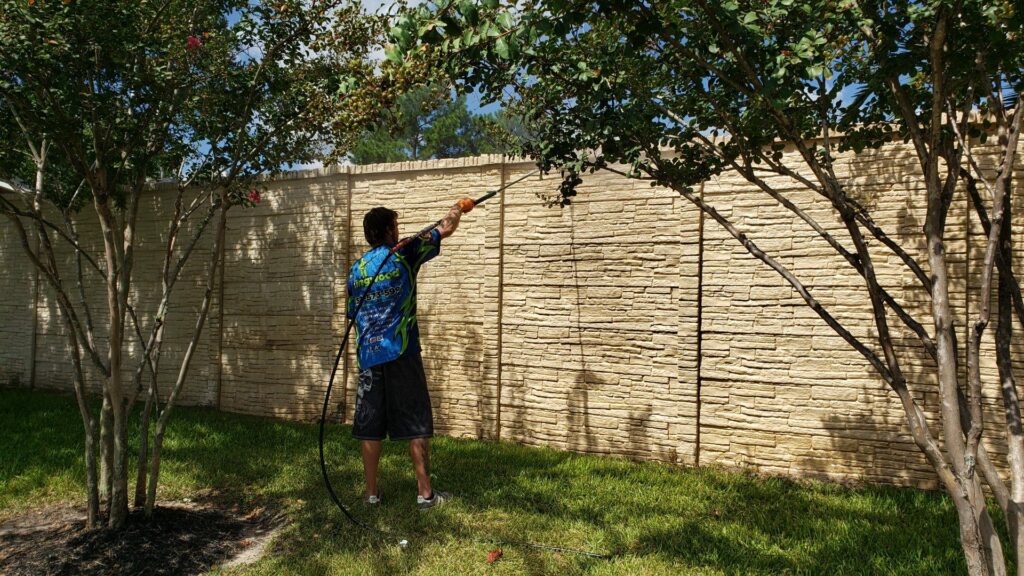 Who We Are
Professional Power Washing in Crosby
Kingwood Pressure Washing is here for all your Crosby pressure washing needs. Our extensive services include:
Pressure Washing
Power Washing
Roof Cleaning
Soft Washing
Graffiti Removal
Gutter Cleaning
Commercial Cleaning
With over a decade of experience, when you choose Kingwood Pressure Washing, you can trust that you're hiring a reliable, trustworthy power washing service for your home or business. We have experience washing a variety of surfaces and know how to choose the right treatment to give you the clean you want without damage.
Trust the Professionals
Fully Insured Crosby Pressure Washing Company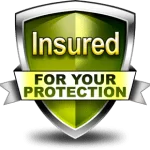 Kingwood Pressure Washing is fully insured for both our protection, and more importantly, yours. We carry higher than recommended limits of insurance so you can feel at rest that your property is covered in case of an incident. Please feel free to request a copy of our certification of insurance along with your free estimate.
Quality Pressure Washing You Can Depend On
Hiring Kingwood Pressure Washing, you get a company that keeps up with the latest techniques and procedures to ensure we deliver the best possible service to you. We have become Crosby's most experienced pressure washing, power washing, and roof cleaning company. Our experience and knowledge of industry best practices give us the understanding and know-how to clean almost anything and everything for your home or business.
At Kingwood Pressure Washing, we know that an investment in the best equipment is an investment in our clients, so we only carry the highest quality equipment available. The best equipment in the world is useless without the knowledge to use it, so we also invest in our team. Your pressure washing project will be completed by our highly trained technicians.
All of our trailers are ready for mobile pressure washing services when water is not readily available. In addition, our trailer set ups are outfitted with hot water pressure washing machines, which can reach temperatures of up to 250 degrees. This aids in the removal of oil, paint, and much more. Hot water pressure washing cleans faster, and more deeply, so the surfaces we clean stay clean for longer.
Our Services
Your One-Stop Solution for Crosby Pressure Washing Services
We take immense pride in offering a wide range of services that are tailored to meet your unique needs. From rejuvenating tired exteriors to banishing stubborn grime, our dedicated team of experts is committed to delivering unparalleled results. With years of experience, cutting-edge equipment, and a passion for excellence, we're here to ensure that every corner of your Crosby property shines with renewed vitality.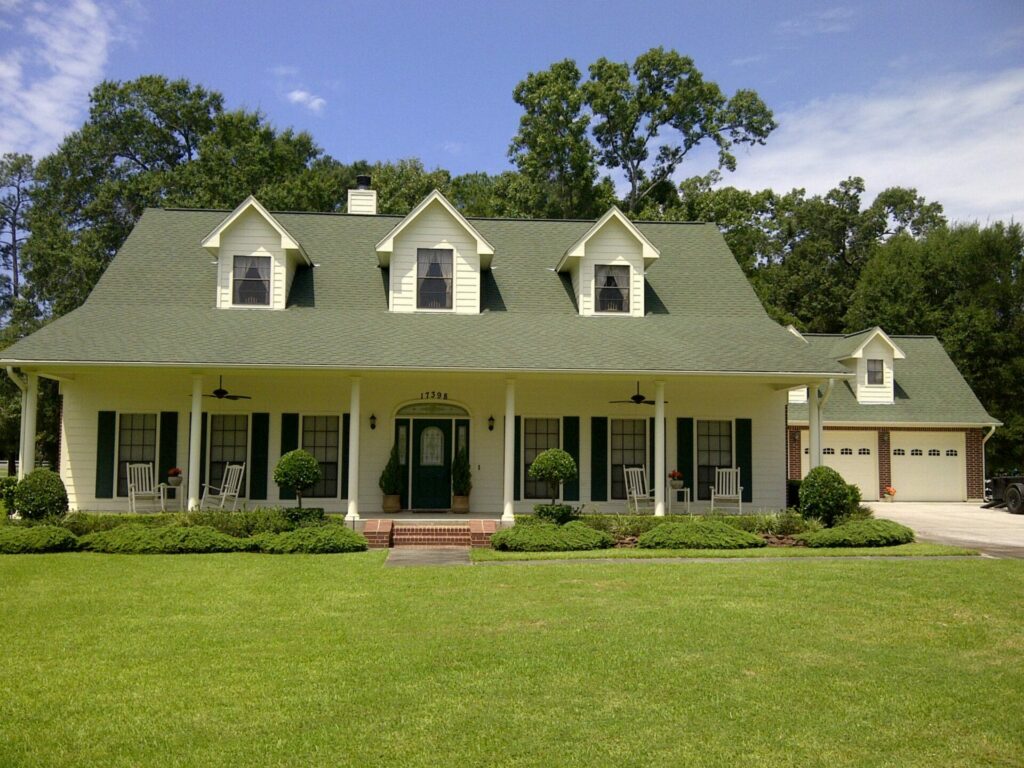 Soft Washing
Soft washing is exterior cleaning using a much lower pressure than most pressure washing companies use. This is best for delicate surfaces where high pressure might cause damage.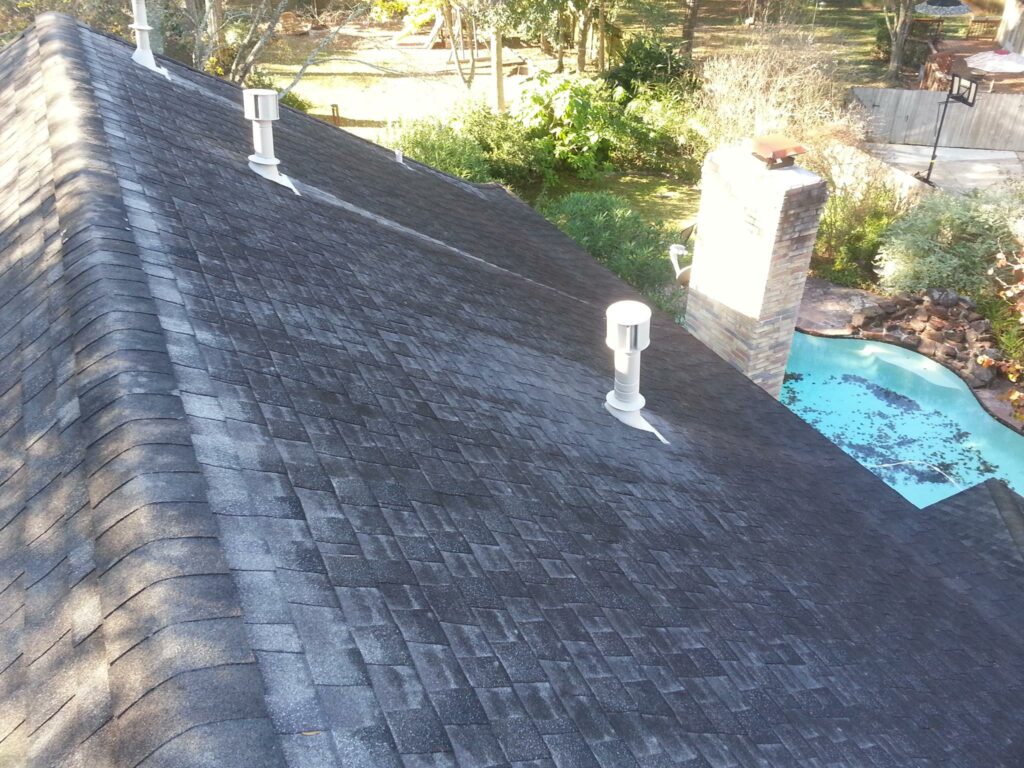 Roof Cleaning
We have put a lot of time into training our roof cleaning technicians, and always have a roof cleaning professional on site when a cleaning is in process.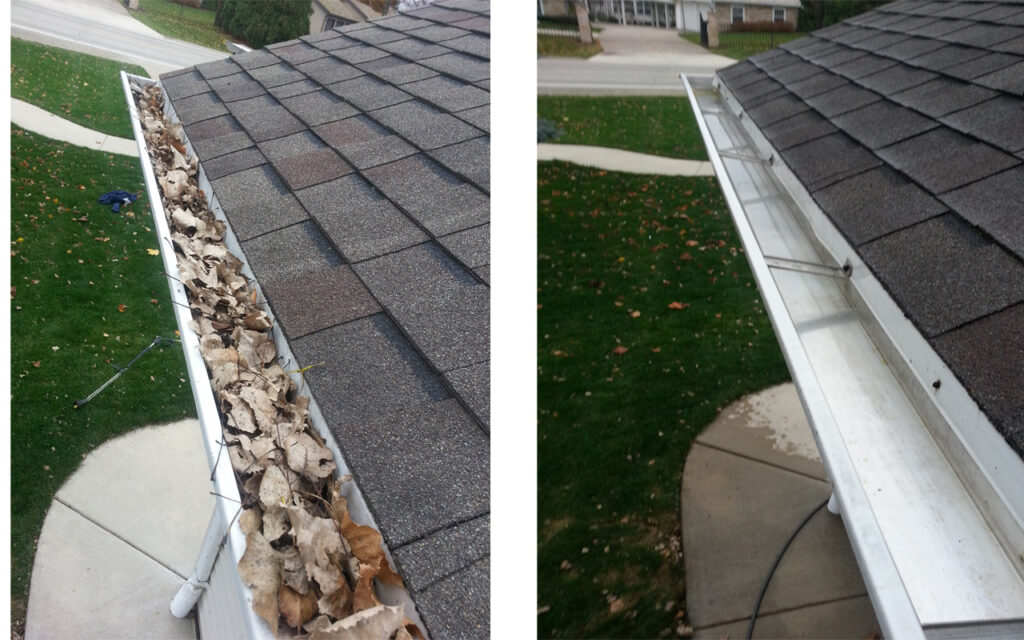 Gutter Cleaning
If you don't regularly have your gutters and downspouts cleaned out, you could wind up paying a lot of money to repair damage caused by clogged gutters and downspouts.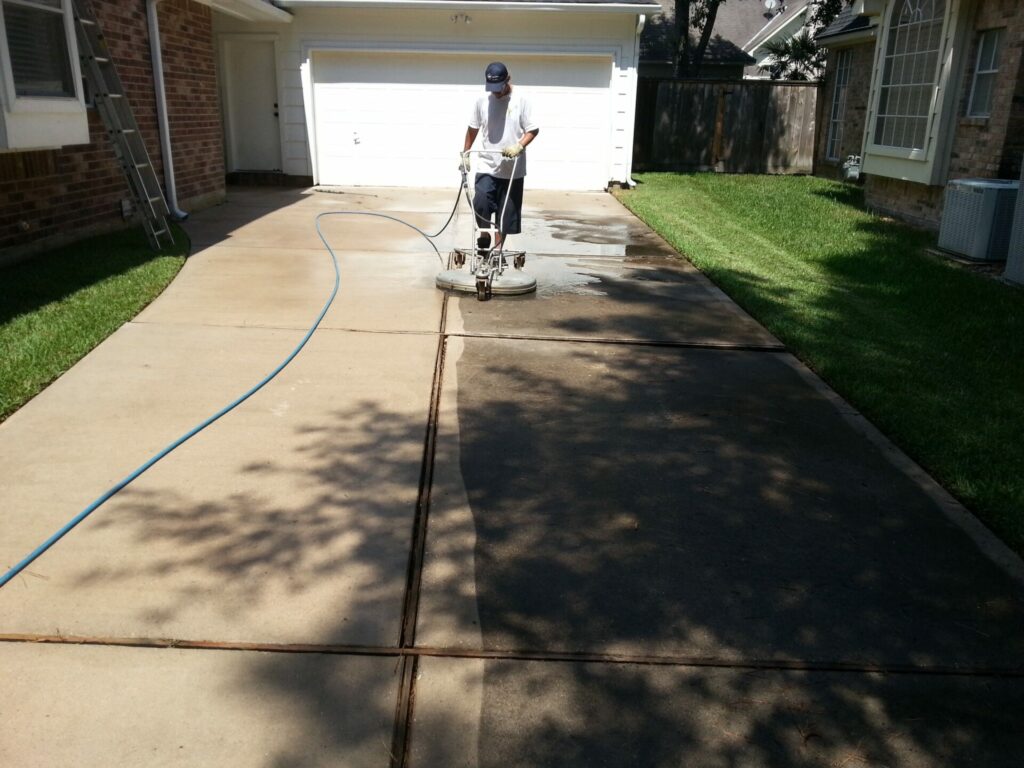 Concrete Cleaning
We specialize in chemical cleaning that will clean these surfaces more effectively, while giving a longer lasting result than pressure washing without chemicals.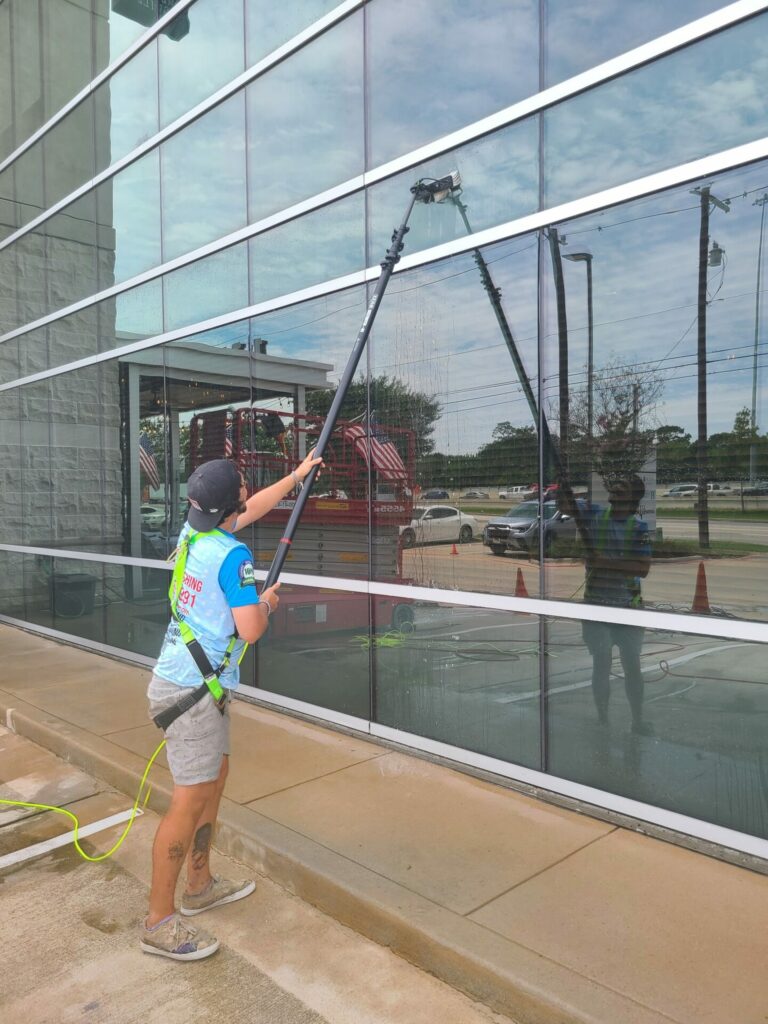 Window Washing
Our superior window cleaning process cleans your windows, leaving exceptionally clean windows protected from the elements of mother nature, streak free.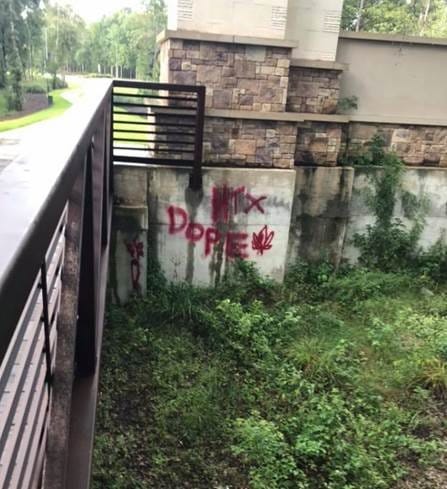 Graffiti Removal
Whether it be concrete, brick, block, signs, painted, or unpainted surfaces, we can remove graffiti using the safest products available. Restore your surfaces.

Commercial Pressure Washing
Commercial pressure washing is a key part of our business here at Kingwood Pressure Washing. Properties like gas stations, restaurants, shopping centers, and much more depend on Kingwood Pressure Washing to maintain a safe, clean environment for their clients and customers. We work around your schedule, and can clean day or night, so as not to interrupt business during normal hours. Have a tall or multi-story business? We use hydraulic lifts to access those hard to reach areas on buildings, signs, and other properties.
Being fully insured, you can trust Crosby Pressure Washing with your commercial property. We have performed commercial pressure washing for companies big and small. You'll be amazed the difference professional power washing can make.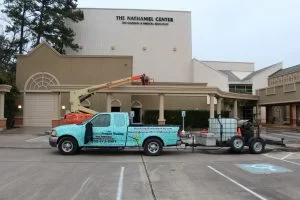 trusted Crosby pressure washers
What Our Clients Say
Pressure Washing Scheduled Maintenance Program
Scheduled Maintenance can help you keep on top of pressure washing, gutter cleaning, and roof cleaning needs for your Crosby home or business. We offer annual, bi-annual, and monthly services for your convenience and the well-being of your property. You'll receive a reminder in advance of your scheduled service, so you can prepare for our arrival. Ask about this free service when you request an estimate to see what discounts may apply to your scheduled cleanings.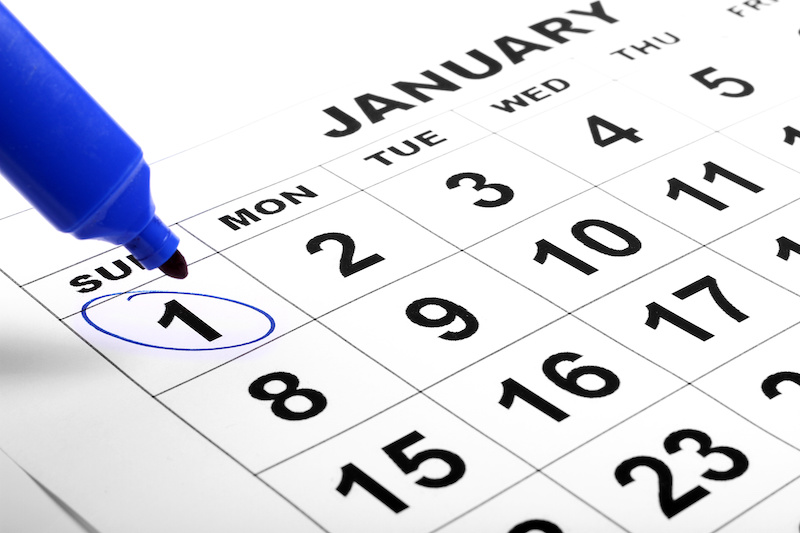 Ready to Schedule Your Crosby Pressure Washing?
We provide FREE estimates for our services. Give us a call or complete the form below to receive a free quote. Not sure what services you need? Contact us for a free onsite estimate. At Kingwood Pressure Washing, we want to ensure you receive the best possible service.
Request An Estimate
"*" indicates required fields