Pressure Washing Kingwood
For over a decade, we have been pressure washing Kingwood, TX.  As a resident of Kingwood, and the owner of Kingwood Pressure Washing, LLC., I have a strong love for my city and community.  I love the fact that we continuously make this great city a better and cleaner place to live.  Owning multiple pressure washing companies around the Houston area has made me understand the importance of keeping the community you live it at it's best.  Pressure Washing Kingwood is what we do, and what we love.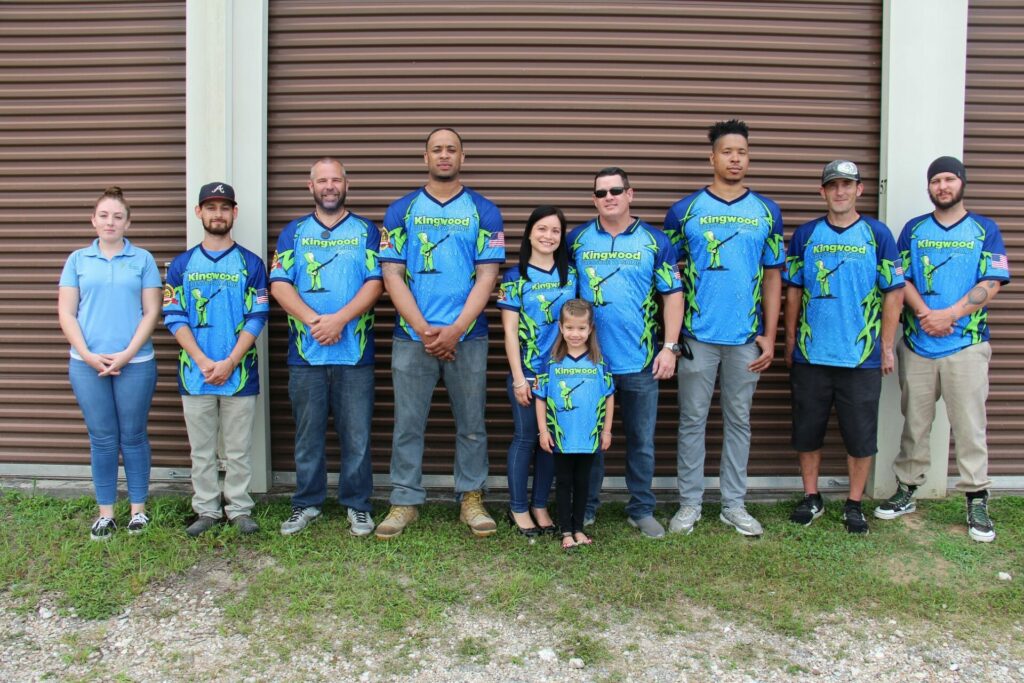 Pressure Washing = Property Value
When you keep up to date with your pressure washing services, you are keeping the value up on your property, and your neighbor's property.  No one wants to live next to a house that is covered in mold, mildew, algae, and other fungi, therefore, keeping up with your property is just as important to you as it is your neighbors. If you were going to sell your house, you would be recommended by your realtor to pressure wash, window wash, and have gutter cleaning performed.  Having the exterior cleaned, along with the concrete, windows, and gutters will give the property more curb appeal, which in turn, gives the home more value to a potential buyer.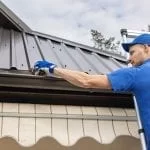 Waiting Too Long To Pressure Wash
Putting off pressure washing your property can create more problems than you can imagine.  Not keeping up with pressure washing your property, and keeping your property mold free can cause many issues with your siding, stucco, wood, and other surfaces.  Mold can rot out wood, discolor paint, and ruin many types of surfaces if the mold is left on the surface too long.  Mold holds moisture, which can rot the siding of your property pretty quickly, causing you to have to replace the siding that has become rotten.  This cost is much greater than having your home pressure washed on an annual basis.  Mold can also cause paint damage.  Again, having a house repainted is much more expensive than having a pressure washing company come out annually.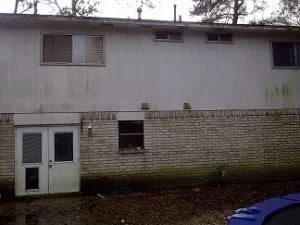 Soft Washing Kingwood Vs. Pressure Washing Kingwood
Many people do not understand the difference between soft washing a surface and pressure washing a surface.  Soft washing is cleaning a surface using a psi of 500 or less.  Mostly chemicals are used in this process which do the cleaning.  Soft Washing is usually the better way to clean any surface.  Using the correct chemicals will kill any fungi down to the spores, therefore it will not grow back within a couple months.  Using the correct chemicals will usually allow a property to stay mold free for up to a year.  For more information on Soft Washing, please visit our Soft Washing webpage.
Pressure washing is considered using a psi of 1,000 or more to clean a surface. While most brick, concrete, and certain stones can handle high pressure, many surfaces can not. A professional pressure washing company should be able to distinguish which surfaces can be pressure washed, and which can not be. There are other instances that a true professional will know when not to pressure wash a surface. There are certain bricks that homes and businesses are built with that can not tolerate the high pressure. Knowing which bricks can and can not be pressure washed will save the bricks from being damaged.
For more information on pressure washing services, please visit our website at www.KingwoodPressureWashing.com.